About Us
Sydney is the original home of SSW, and it remains the location of the company's head office.
SSW began as a one-man company in 1990, run from a home office in Forestville. Today, SSW has offices in Sydney, Melbourne, Brisbane, Newcastle, and Hangzhou, China with a total of over 50 employees.
The Sydney office houses multiple Microsoft MVPs (Most Valuable Professionals), a Microsoft RD (Regional Director—1 of only 9 in Australia), and 2 qualified Scrum Masters. All SSW developers undergo training for Microsoft qualifications (Microsoft Certified Professional), and are passionate experts.
Additionally, SSW Sydney is home to the multi-media team behind SSW TV, who deliver engaging, professional, and relevant content both for SSW and our clients.
We are also experienced with migrating existing business applications to new platforms, to help your business grow and capture new opportunities.
SSW Sydney Map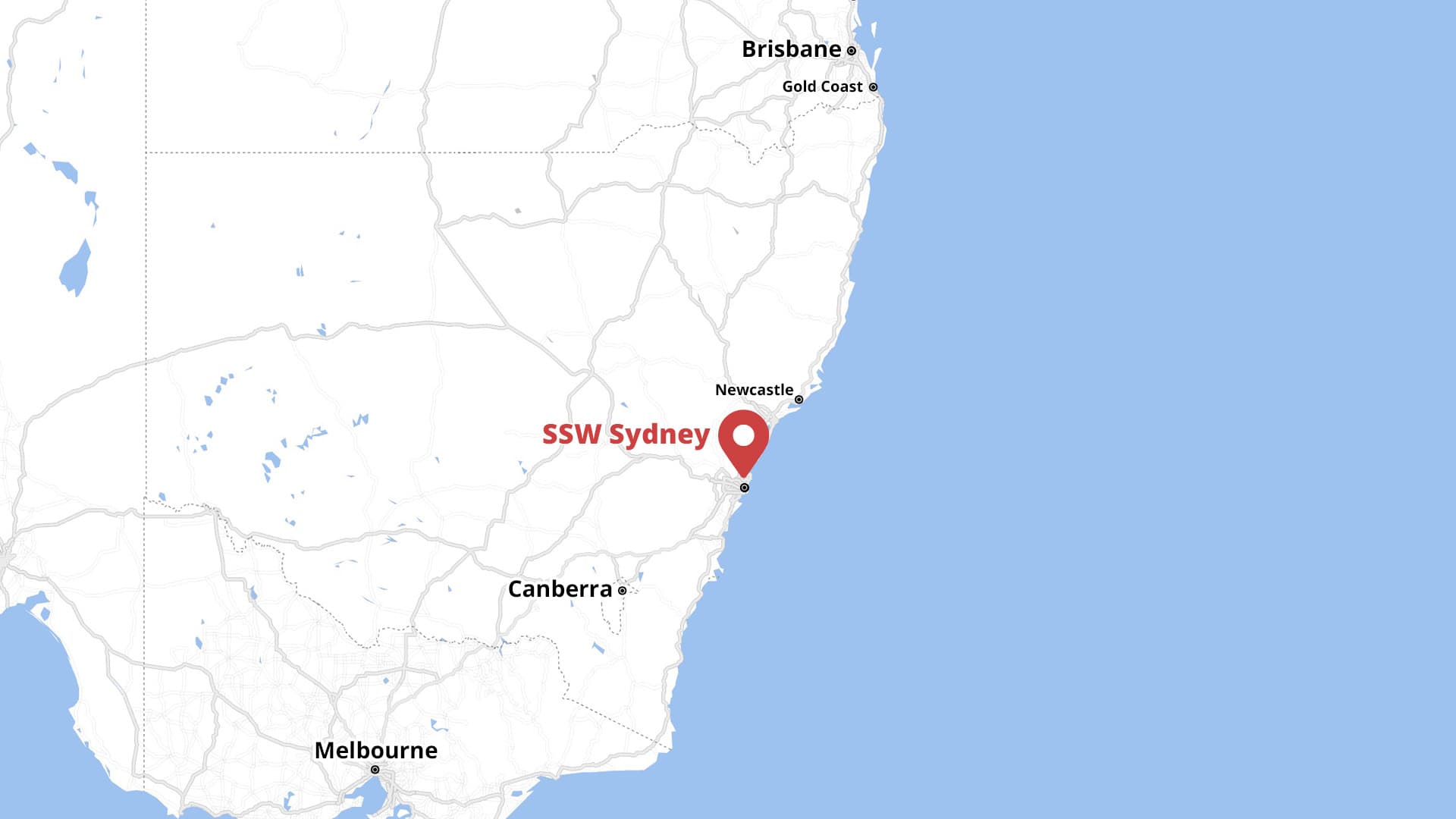 SSW Sydney Directions
Tip: We're opposite the famous Oaks Hotel.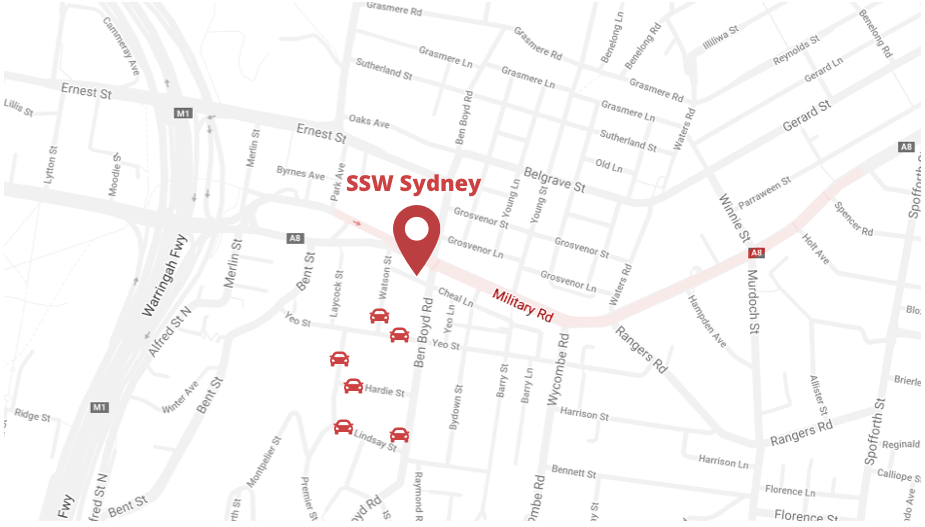 🚗 Free Parking
Parking
Alternatives include 2 hour parking on Ben Boyd Road and surrounding streets. We recommend you take a taxi or public transport if you plan to be here for more than 2 hours.
Public Transport
From the CBD: Take buses 243, 244, 245, 246, or 247 from Stands A and B at Wynyard Station to The Oaks Hotel in Neutral Bay. You can take a ferry - F01- from Circular Quay to Neutral Bay or North Sydney if you fancy a nice stroll.

From North Sydney: Take buses 227, 228, 229, or 230 from North Sydney Station (Stand D), Falcon St or Miller St to The Oaks Hotel in Neutral Bay.
The SSW Sydney Team
Our developers are very involved with the local developer community, and help run local events such as Xamarin Hack Day, and are active at many others.
Our local development team is also supported by the global network of SSW employees, which includes MVPs and recognised experts in TFS, ALM, SharePoint, CRM. When you engage with SSW you are engaging with that rich shared organisational knowledge.
SSW Sydney Photos
---
SSW Sydney Walkthrough
Contact Us
Whether you're having trouble with your development process or you just need us to write some awesome software, our team of experts is ready to help.
Give us a call on
+61 2 9953 3000
Find us at
Level 1, 81 - 91 Military Road
Neutral Bay, NSW 2089
Australia
Learn more on SSW Chapel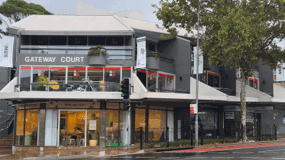 We ❤️ Microsoft
SSW is a Microsoft Cloud Partner!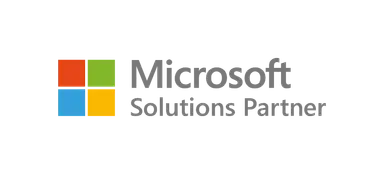 Microsoft Cloud Partners are the elite Microsoft Business Partners who earn the highest customer endorsement. They have the knowledge, skills, and commitment to help implement technology solutions that match your exact business needs. Microsoft Cloud Partners have passed the highest level of requirements from Microsoft and have demonstrated the most robust, efficient and scalable implementations of Microsoft technologies in demonstrated enterprise customer deployments or an on-site Microsoft assessment.
Testimonials
Michael and Tiago were invaluable in aiding us to refresh and update our website. Tiago has been very patient and helpful throughout the entire process, guiding me as we worked through what was needed, being accommodating based on my limited knowledge of websites and amending as we continuously reassessed what we needed from SSW. Thank you both for the hard work and patience.
Christine Chang - Tapp Group Limited