Greg Harris
Senior Software Architect
Sydney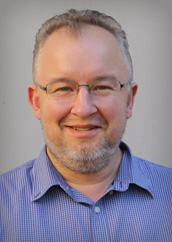 The 2010s were ruled by Melbourne and the Roosters, the 2020s will be Parramatta's decade of dominance.
Greg Harris
Greg Harris
Senior Software Architect Sydney
---
Skills:
HTML5 | jQuery | Power BI | Sitefinity | Umbraco |
.NET Core |
.NET MVC |
Angular |
Azure |
Photoshop |
React |
Vue |
.NET Webforms |
BI |
Dynamics 365 - CRM
---
Greg is a Senior Software Architect at SSW with over 18 years of experience in software development. He specializes in C#, ASP.NET MVC, SQL Server, Azure and React. He is constantly learning new technologies with React Native being his current focus.
Some key projects include:
Coke Rewards for Coca-Cola which was a rewards program for Coca-Cola customers where they collected codes from bottles and cans they were entered in the site or app. The customer received Coke points for each code entered and could also win instant prizes. Greg worked on the website, the iOS app and the android app.
Movie Times which collates cinema session times from all major cinema chains in Australia and most independent cinemas as well. Customers can look up sessions times and book tickets. The frontend was written in ASP.NET MVC and connected to ASP.NET Web API for it's data.
When Greg isn't coding, he enjoys spending time with his wife and kids, building his new house and supporting the mighty Parramatta Eels.
---
Interested in what Greg can do for you?
Contact Greg's Account Manager to discuss your project
or call on +61 2 9953 3000