Mehmet Ozdemir (Mehmet)
Solution Architect
Sydney
Dip Computer Technology, MCSD: Application Lifecycle Management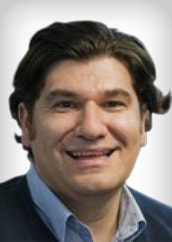 I like the simplicity of the satellites 'Beep, beep, beep' - Sputnik
Mehmet Ozdemir (Mehmet)
I like the simplicity of the satellites 'Beep, beep, beep' - Sputnik
Mehmet Ozdemir (Mehmet)
Mehmet Ozdemir (Mehmet)
Solution Architect
Sydney
Dip Computer Technology, MCSD: Application Lifecycle Management
---
Skills
Azure Data Factory

|

Azure DevOps

|

Dynamics 365 - CRM

|

Azure

|

Power BI

|

Power Automate

|

PowerApps

|

SQL

|

Data Warehousing

|

DevOps

|

BI

|

Hyper-V

|

Office 365

|

Networking

|

Microsoft Access

|
Xero API

|
.NET Web APIs

|
Azure Functions

|
.NET MVC

|
jQuery

|
Xero Setup

|
Angular

|
Selenium
---


Mehmet is a Solution Architect at SSW, a Microsoft Certified Solutions Developer specialising in Power BI, SSRS, Dynamics 365, and SharePoint solutions. Mehmet has extensive experience in Microsoft products both pre and post .NET and loves working with C#, Power Automate, Power Query, DAX, and SQL. In previous roles before SSW, Mehmet has worked with BI tools such as Teradata Data Warehouse, Oracle DRM (Master Data Management), Essbase and Cognos ReportNet.
Mehmet also helps many clients and SSW with infrastructure-related tasks.
Some recent clients
---
GitHub contributions
---
Interested in what Mehmet can do for you?
Contact Mehmet's Account Manager to discuss your project
or call on +61 2 9953 3000