Penny Walker (Penny)
State Manager - Queensland and International
Brisbane
B Ancient History; MSc Museum Studies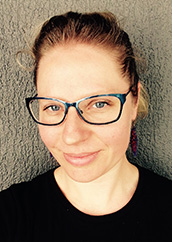 To improve is to change; to be perfect is to change often.
Winston Churchill
Penny Walker (Penny)
State Manager - Queensland and International
Brisbane
B Ancient History; MSc Museum Studies
---
Skills
Photoshop

|
Zendesk

|
Recruitment

|
Social Media
---
Penny is the SSW State Manager of Queensland and International clients. Operating from the SSW office in Brisbane CBD, Penny is in charge of looking after SSW's global clients in the US, Europe, Asia, and beyond.
Penny is an extremely driven problem solver, who loves to tackle a challenge.
Thanks to Penny's positive energy and strong people skills she is also the face of SSW recruitment. She seeks the best people to expand our awesome SSW family, and then helps them settle in with a unique, personal on-boarding experience.
---
Interested in what Penny can do for you?
Contact Penny's Account Manager to discuss your project
or call on +61 2 9953 3000