.NET Dev Superpowers Tour
SSW's comprehensive .NET course covers everything from the latest .NET open-source cross-platform framework. Our modules include RESTful API creation with ASP.NET Core, data access with Entity Framework Core, web UI with Blazor and more. This course will set you up for success in modern enterprise development—available both in-person and online.
Brisbane
4th (Mon) December 2023
9AM - 5PM
Melbourne
5th (Tue) December 2023
9AM - 5PM
Sydney + Online
8th (Fri) December 2023
9AM - 5PM
.NET 8 has replaced .NET 7, .NET 6, and .NET Core 3.1, and is the latest standard in .NET.
This is the only .NET going forward, and our experts can get you ready to use the most powerful version ever! This fast-paced one-day course covers many topics, such as web development with ASP.NET Core, data access with EF Core, automated testing, and many other enterprise topics.
You will finish the day with a solid understanding of why you should be using .NET and the enterprise capabilities using the new platform.
Agenda
1
Getting Started with .NET 8
Learn how to get up and running quickly with .NET and the new language features of C# 12
2
Minimal APIs with ASP.NET Core
Build functioning web APIs quickly without the boilerplate
Add authentication using the new ASP.NET Core Identity

Generate Client code to consume your API using Kiota
3
Working with Entity Framework Core
Enterprise data access with Entity Framework Core
4
Communication with Backend APIs in .NET
Learn about the different API communication options available in .NET:
REST

Web API

Minimal APIs

gRPC

GraphQL

SignalR
5
Modern Web Dev with Blazor
Building an interactive UI that uses C# in the browser!
6
Building a production-ready distributed application that is resilient, observable, and hosted in the cloud
DAPR

.NET Aspire

Deploy to Azure using AZD
7
Simplified Automated Testing
Learn how to write automated tests
Unit testing with xUnit and NSubtitute

Integration Testing with TestContainers and Respawn
8
How to migrate your old .NET or .NET Framework apps to .NET 8
Upgrade Assistant in Visual Studio

Migration Patterns

YARP (Yet-Another-Reverse-Proxy)
9
How to leverage source generators
Add code at compile time

Enhance your applications without losing performance
What do people
say

?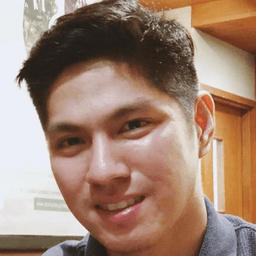 Jom Co
Being someone with working experience already from more of a business/functional background, this internship helped me dig into the more nitty-gritty, roll-up-your-sleeves technical world of software engineering.
Brady Stroud
The SSW internship was an incredible experience. I not only sharpened my coding skills, but also acquired valuable soft skills to excel in client projects.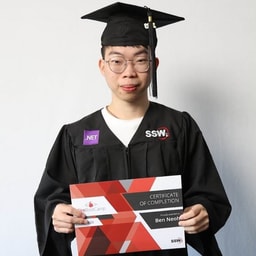 Ben Neoh
The SSW Internship was the perfect starting point for me with no prior knowledge. It provided invaluable hands-on experience and helped me develop both my technical skills and soft skills.
Trusted by more than
1000+

clients in the world

Our software developers & consultants have delivered the best in the business to more than 1,000 clients in 15 countries.