Do you know how to enable chat for a user?
Last updated by SSW.Rules.SharePointExtractor on 22 Feb 2021 02:21 am (9 months ago) See History
---
Zendesk support agents can have chat enabled, allowing them to answer chats from the website.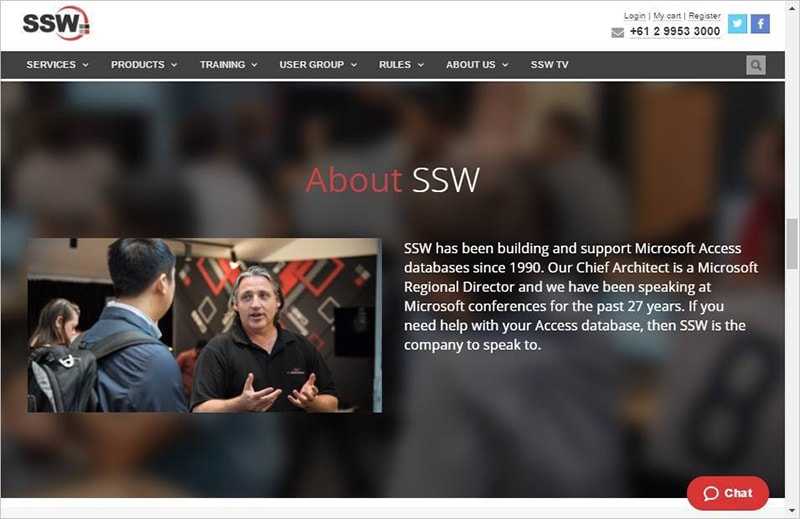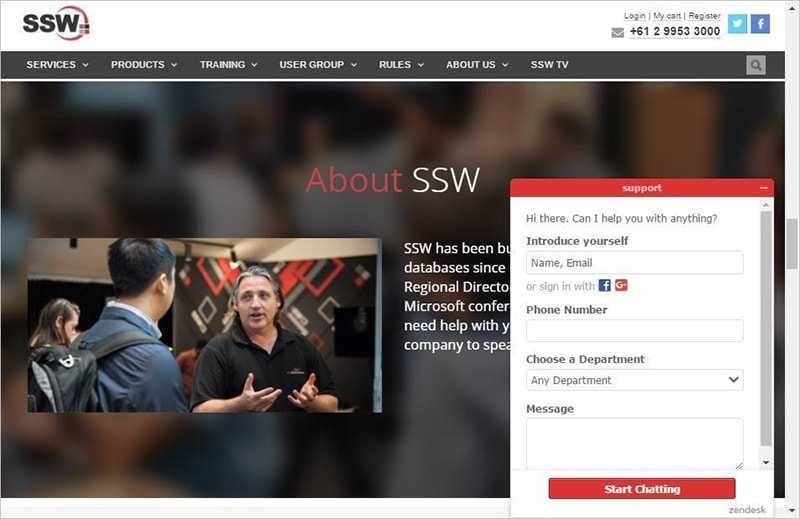 To enable this, navigate to Admin (cog) | People | <Agent's name> | flick the " Zendesk Chat " switch: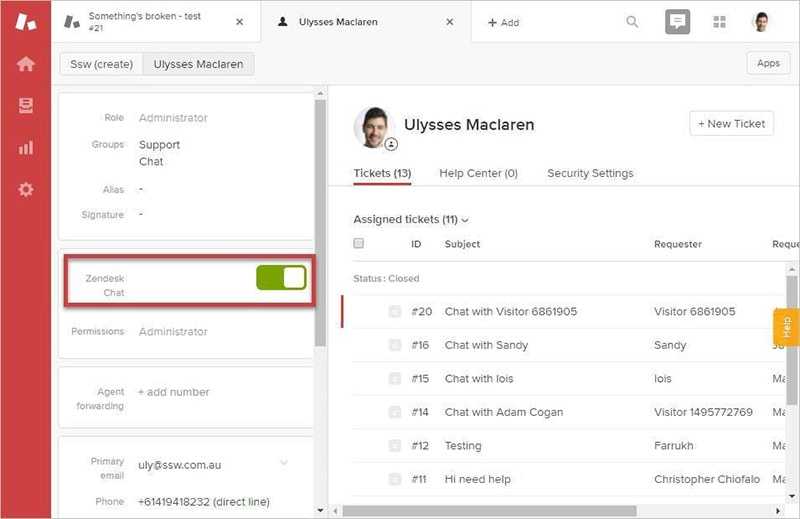 Note: Be aware that this requires a chat license, so should only be enabled for people who will be doing it.
---