Tools - Do you know the best IDE for Angular and React?
Last updated by Harley Kemelfield on 24 Feb 2020 11:57 pm (over 1 year ago) See History
---
When developing Angular or React, there are lots of choices for code editors. The best experience by far is to use Visual Studio Code.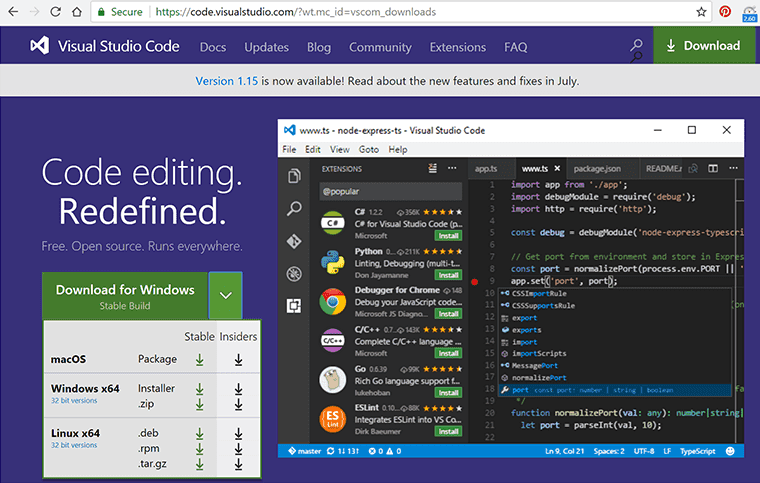 Many experienced teams are using Visual Studio for their C# backend and loving using Visual Studio Code for their Angular or React projects.
The recommended extension for Visual Studio Code is **Angular Essentials** from John Papa
Angular Essentials is actually a meta-package that includes a list of great extensions for Angular Development – and this list may be updated in the future as more extensions become popular.
See https://github.com/johnpapa/vscode-angular-essentials.

You can find more extensions at Visual Studio | Marketplace.
Open in Visual Studio Code
This extension is for those times where you have a project open in Visual Studio and you want to be able to quickly open it in Visual Studio Code .

---