Angular Hands on 2-day Workshop
In this 2-day Angular Workshop, you will get hands on experience building applications from scratch with guidance from Angular experts. Master key Angular features like components, services, and dependency injection and dive into unit tests and state management. Walk away with the source code and continually updated course material. Ideal for those looking to develop scalable enterprise applications with Angular.
Brisbane
7th - 8th November 2023
(Tue - Wed)
9AM - 5PM
Melbourne
13th - 14th November 2023
(Mon - Tue)
9AM - 5PM
Sydney
16th - 17th November 2023
(Thu - Fri)
9AM - 5PM
Presenters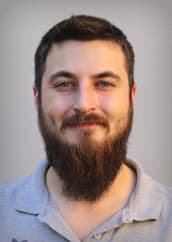 Jean Thirion
He is an SSW Solution Architect and CEO of SSW France. His field of expertise is SharePoint Applications, both server-side and client-side, leveraging the latest technologies to deliver high-quality applications to clients. He is one of SSW's Angular trainers, delivering high quality applications. He has also been involved in various ASP.Net MVC / WebAPI projects.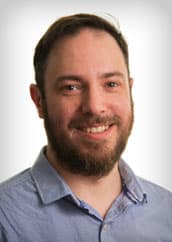 Matt Wicks
Matt is an elite SSW Solution Architect who runs the Newcastle office. Matt stands out in the tech landscape as a certified Scrum Master, an Octopus Insider, and is GitHub accredited. From the early days when .NET 2 was still in beta, Matt has been capitalizing on the full potential of the Microsoft stack, coding his way to ingenious solutions that deliver significant business value.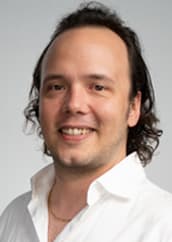 Luke Cook
He has spent the last 15 years in the Fintech and Paytech industry, designing and building software solutions that are used by thousands of Australian businesses. He has worked closely with the ATO in many of their industry initiatives, including SuperStream and Single Touch Payroll. Luke enjoys solving complex business processes in ways that make things easy for everyday users.
All of our SSW offices are a COVID safe environment and guests will be required to wash their hands on arrival and use hand sanitizer to keep everyone healthy.
In this 2-Day Angular Workshop you will be building your own apps from scratch
In this workshop we will build a CRM application with Angular using components, services, dependency injection, forms, Angular modules and lazy loaded routes. We will then cover unit tests and using the redux pattern with the ngrx library.
By the end of this workshop you will have built a working Angular applications you can extend into an enterprise application. You will also walk away with the source code and the course material. So join us to learn to build great enterprise applications with Angular.
What's included in this workshop?
Two days tuition with awesome experienced Angular developers
Full course material which will be updated as Angular is updated
Full source code for the apps you will build for later reference and to be used as best practice
Agenda

Setup and Tooling

Introduction to Angular

Getting Started with the Angular CLI

Components and component communication

Debugging an application

Services and dependency injection

Introduction to RxJs

Angular template and reactive forms

Using HTTP Requests to talk to the server

State management

Architecture and Angular modules

Routing

Lazy loading routes

Bundling and deployment

Unit and e2e testing

Introduction to the Redux pattern

Implementing Redux pattern with NgRx
Trusted by more than
1000+

clients in the world

Our software developers & consultants have delivered the best in the business to more than 1,000 clients in 15 countries.