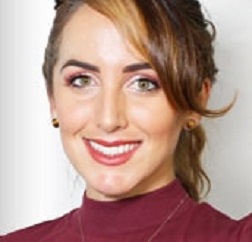 If you want to succeed you should strike out on new paths, rather than travel the worn paths of accepted success - John D Rockefeller
Chelsea Arganbright
If you want to succeed you should strike out on new paths, rather than travel the worn paths of accepted success - John D Rockefeller
Chelsea Arganbright
If you want to succeed you should strike out on new paths, rather than travel the worn paths of accepted success - John D Rockefeller
Chelsea Arganbright
---
Skills
Office 365
---
Chelsea is a Personal Assistant to Chief Architect Adam Cogan. Coming from a breadth of professional backgrounds including executive assisting, event management and urban planning, her passion for people is at the forefront of her career interests. She is invested in being a support to people to ensure the symbiosis of the business.
Chelsea is also creative support to SSW with her keen interest and love of writing. Assisting with content creation and blog writing, she enjoys translating the technical jargon of the software world into engaging language everyone can connect with.
---
Interested in what Chelsea can do for you?
Contact Chelsea's Account Manager to discuss your project
or call on +61 2 9953 3000