Emily Faithfull
Videographer + Editor
Sydney
Bachelor of Arts with a Bachelor of Science (Brain Behaviour and Psychology), Diploma in Screen and Media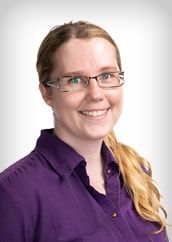 One step at a time is all it takes to get you there
Emily Dickinson
One step at a time is all it takes to get you there
Emily Dickinson
One step at a time is all it takes to get you there
Emily Dickinson
Emily Faithfull
Videographer + Editor
Sydney
Bachelor of Arts with a Bachelor of Science (Brain Behaviour and Psychology), Diploma in Screen and Media
---
Skills
Adobe Premiere Pro

|
Adobe After Effects

|
Adobe Photoshop
---
Emily is a member of the SSW TV team. She is a critical thinker with a creative eye. With a background in live television broadcast, including as a news director among a variety of other roles, Emily has a range of experience creating media content in Australia.
Key Skills:
Videography
Photography
Non-linear Editing
Live Content Creation
---
Interested in what Emily can do for you?
Contact Emily's Account Manager to discuss your project
or call on +61 2 9953 3000