Harry Phan
Software Architect
Melbourne
Bachelor of Computer Science (Honours); ITIL Service Management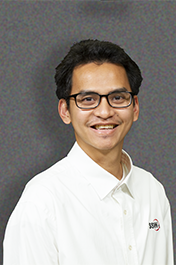 Life is 10% what happens to you and 90% how you react to it.
Harry Phan
Life is 10% what happens to you and 90% how you react to it.
Harry Phan
Harry Phan
Software Architect
Melbourne
Bachelor of Computer Science (Honours); ITIL Service Management
---
Skills
.NET Core

|

Angular

|

Bootstrap

|

HTML5

|

React

|

Vue

|
.NET Web APIs

|
Azure

|
DevOps

|
Microsoft Access

|
Office 365

|
Power BI

|
PowerShell

|
SharePoint
---
Harry started his working life as a systems engineer before transitioning into a valued SSW Software Architect. He now has experience leading multiple teams across multiple countries.
His focus is on building enterprise web applications utilizing .NET 5, Angular, React and Azure. Harry's long history of problem-solving and studious nature makes his skills highly sought after.
Harry has a track record of successfully delivering solutions for various enterprise clients, and some of his highlights are: • Nintex Responsive Forms for SharePoint Online and on-premises • Fund Management System for an Australian listed wealth management business • Project Information Management System for a Victorian Government authority • POS system for a global vehicle accessories supplier
Harry also works on SSW's products which include SugarLearning, SSW People and SSW SophieHub.
---
GitHub contributions
---
Interested in what Harry can do for you?
Contact Harry's Account Manager to discuss your project
or call on +61 2 9953 3000