Olivia Westmacott
Administrative Assistant
Melbourne
Bachelor of Science, University of Melbourne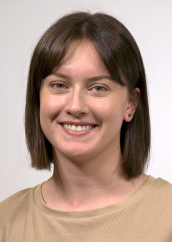 Working together to provide solutions to problems proactively every day, for our clients and internally
Anonymous
Working together to provide solutions to problems proactively every day, for our clients and internally
Anonymous
Olivia Westmacott
Administrative Assistant
Melbourne
Bachelor of Science, University of Melbourne
---
Olivia takes care of the day to day administration of the Melbourne office as well as being the Personal Assistant to Michael. This is Olivia's first admin position so she is excited to learn as much as possible from the people at SSW.
In her spare time, Olivia enjoys reading as much as she can, cocktail bartending, and taking short online courses- the more unusual the better!
---
GitHub Contributions
---
Interested in what Olivia can do for you?
Contact Olivia's Account Manager to discuss your project
or call on +61 2 9953 3000