Our Offices
Sydney | Australia

Level 1, 81 - 91 Military Road
Neutral Bay, NSW 2089
Phone: +61 2 9953 3000
Learn more about our Sydney office
Brisbane | Australia

Level 1, 471 Adelaide Street
Brisbane, QLD 4000
Phone: +61 7 3077 7081
Learn more about our Brisbane office
Melbourne | Australia

Level 1, 370 Little Bourke Street
Melbourne, VIC 3000
Phone: +61 3 9005 2034
Learn more about our Melbourne office
Newcastle | Australia

432 Hunter St
Newcastle, NSW 2300
Phone: +61 2 9953 3000
Learn more about our Newcastle office
Strasbourg | France

Niveau 4 – 19 Rue du Fossé des Treize
Strasbourg, Grand Est 67000
Phone: +33 3 67 39 05 39
Learn more about our Strasbourg office
Hangzhou | China

Room 305, Level 3, Building 2, Star City Development Building, 406 Xintiandi Street
Hangzhou City, Zhejiang Province 310000
Phone: +86 571 8517 8910
Learn more about our Hangzhou office
---
Our staff are ready to work remotely for any country globally. We have worked for clients from the USA, Canada, the UK, and even European countries, such as France, Germany, and as far north as Sweden.
If you require any further information, don't hesitate to contact us.
Visit our worldwide website: ssw.com.
SSW Offices
We ❤️ Microsoft
SSW is a Microsoft Cloud Partner!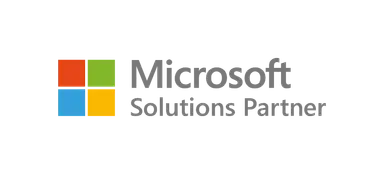 Microsoft Cloud Partners are the elite Microsoft Business Partners who earn the highest customer endorsement. They have the knowledge, skills, and commitment to help implement technology solutions that match your exact business needs. Microsoft Cloud Partners have passed the highest level of requirements from Microsoft and have demonstrated the most robust, efficient and scalable implementations of Microsoft technologies in demonstrated enterprise customer deployments or an on-site Microsoft assessment.
Testimonials
As we are now 20 plus weeks into our projects with yourselves I wanted to express that I am very happy with the team's productivity and everyone's participation but especially impressed with Jean, Kosta and Matt Wicks. Jean's management is very much on point, prompt, detailed, decisive change management, and outcome focused which is a lot of comfort to me as my time investment capability is minimal but appropriate for the project successful delivery. The interaction and engagement across our organisations is also working well, efficient, collaborative and all things good that I want in a well-run and successful development project. Complements aside, as I have discussed with Jean, I am looking forward to continuing our engagement with this team on 3 follow-on projects already approved and a fourth likely to be aproved before Jan 2021, thanks!
David Blacketer - Berkley IT in Asia Pacific